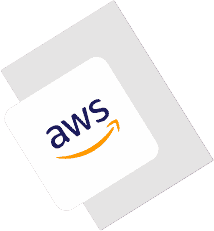 Managing AWS Cloud Environments At Any Scale
Logicata InfrAssure offers a full suite of 24x7x365 AWS managed services to ensure  availability, performance, and optimization of your AWS cloud environment. We're cost effective too—typically saving our clients 30% of their AWS spend.
Our InfrAssure AWS Managed Services Include:
24x7 Monitoring
Proactive monitoring and incident response by certified AWS experts.
Patching And
Maintenance
Achieve operational excellence in accordance with ITIL principles.
Data Backup
EC2 Instance and database data backup and restore.
Our InfrAssure service ensures consistent site performance and 100% uptime with round-the-clock monitoring and incident response.
24x7 Expert AWS Support
Our team of AWS certified engineers continuously monitor your entire environment, including the proactive inspection of key application level metrics.
Incident Response
Our strong service level agreement (SLA) ensures you get timely investigation and remedy of issues along with root cause analysis.
Let your IT Team focus on delivering business value, while we take routine AWS management off your plate.
OS Patching
We ensure operational excellence by performing updates, patches, and maintenance with the utmost of care and in accordance with strict ITIL standards.
Change Management
Logicata works seamlessly with your existing team and will implement changes to your AWS environment in accordance with your maintenance windows as required.
We back up your business data so you can be confident that no matter what incidents may occur, we can recover your data and keep your business running.
Cloud Instance Backup
We leverage AWS native snapshot functionality to create a custom backup schedule for your instance data. Our team is on hand 24x7 to restore data as required.
Cloud Database Backup
Logicata leverages AWS native tooling to back up the most commonly used database types on AWS, including Microsoft SQL, MySQL, Aurora, PosgreSQL, and Oracle.
Monitoring
24x7 monitoring and incident response by a team of certified AWS experts.
We provide proactive round-the-clock monitoring and incident response to ensure you achieve consistent site performance and 100% uptime.
24x7 Expert Support
Our team of AWS certified experts monitors your entire environment around the clock. We proactively inspect key application level metrics to ensure consistent performance.
Incident Response
We provide a strong service level agreement (SLA) to ensure you get timely investigation and remedy of issues along with root cause analysis.
Cost Management
Optimization of your AWS environment to reduce your costs.
On average we save our clients 30% on their AWS fees.
Removal, Rightsizing And Reservation
We provide comprehensive insight into your AWS usage to help you understand when and where you are accruing costs. We identify the optimum resources and instance types you require to reduce wastage and drive significant cost savings.
Spend Tracking And Budget Reporting
Logicata will configure detailed spend alerts to ensure that you are never surprised by an unexpected or unwelcome bill.
Security And
Compliance
Endpoint protection, threat and vulnerability management.
We ensure that your AWS environment is secured against all types of threat so you can sleep easily while we ensure that your sensitive business data is safe from harm.
Threat And Vulnerability Management
A comprehensive service combining endpoint protection, log collection, and proactive threat hunting. We identify and quarantine any malware, and provide a timely 24x7 response to security incidents.
Compliance Checks
We regularly audit your AWS environment to ensure compliance with many standards, including PCI DSS, ISO27001, HIPAA, etc.
Logicata InfrAssure
Is It For You?
InfraAssure AWS Managed Cloud Services are suitable for all growing businesses:

Tech Startups
You've had a great idea and your development team has built a working product on AWS. But how do you know it's production hardened and ready to scale?
Let Logicata manage your AWS environment so you can focus on bringing your dream to life.

Owner Managed ISVs
If you've been building your software business and reached a pinch point where you're wondering: Should I hire a DevOps guru, or outsource?
You should talk to Logicata about our Amazon Managed Services.

Scale Up Businesses
If your business is growing, it's likely your AWS environment is growing—both in complexity and cost.
Logicata can help ensure your AWS environment is optimized, so you can focus on continued growth.
WHAT YOU'LL GET
Further InfrAssure Benefits
There are many potential benefits to a Logicata-managed AWS infrastructure.
Here we've listed some of the most commonly cited benefits, but there are many, many more.
To discuss how Logicata InfrAssure could benefit your business, book a no obligation discovery call.
Cost Optimization
We maximize the efficiency of your AWS environment with removal, right-sizing, and reservation.
Comprehensive AWS usage insights help identify optimum resources to reduce wastage and cost.
Security And Compliance
Security is crucial. InfrAssure includes endpoint protection as well as threat and vulnerability management.
We ensure your AWS environment is secured against all types of threat, so you can sleep easily knowing your sensitive business data is safe from harm.
Continuous Improvement
SRE-led environment review and improvement recommendations and implementation.
We help you align the latest AWS technology advancements with your business needs and objectives.
Logicata InfrAssure
Frequently Asked Questions
Why do I need an AWS managed service provider?
Maybe you do—maybe you don't! If you are confident that your team is across your AWS environment, and has the full range of skills required to cover Core Ops, Fin Ops and SecOps, then you're unlikely to need to work with us. But, if you're kept awake at night by PagerDuty alerts, and your DevOps guy just resigned because he got a better offer, then you may get some consistency and peace of mind by working with a partner to support your infrastructure.
Couldn't I just work directly with AWS?
Yes—AWS does offer cloud management services, but they're geared towards large enterprise clients. If you have millions of dollars per month to spend on AWS managed services, then they'll mobilize. If you're in the SMB & mid-market space, generally AWS will encourage you to work with a partner like Logicata to help you run your cloud infrastructure. 
How does Logicata charge for InfrAssure AWS Managed Services?
Like many of our peers in the industry, our InfrAssure AWS Managed Services offering is based on a percentage of your AWS monthly spend. We believe that's a fair way to charge for our services—as the scale and complexity of your environment grows, there's more for us to manage. The exact percentage depends on a number of factors, which we'd love to discuss with you on a no obligation discovery call.
If Logicata charges a percentage of AWS spend, what's your incentive to optimize my AWS Spend?
We get asked this a lot, and the answer is quite simple. Logicata values long-term customer relationships, rather than making a quick buck and moving on. Our customers have access to the same tools and recommendations that we do in relation to cost optimization, so if we're not making those recommendations to you in our monthly service reports, you'll be able to call us out on that.
And if we're not making those recommendations, there is no shortage of competitors who will offer to do a free review of your AWS spend to point out where savings could be made. We'd rather not be shown up like that, so we do what's best for you. And if we optimize your costs, you'll have more money to invest in growing your business, which ultimately should result in an increased spend.
Satisfied Clients
Testimonials
Don't just take our word for it—check out what our clients have to say about their experience with Logicata InfrAssure.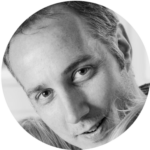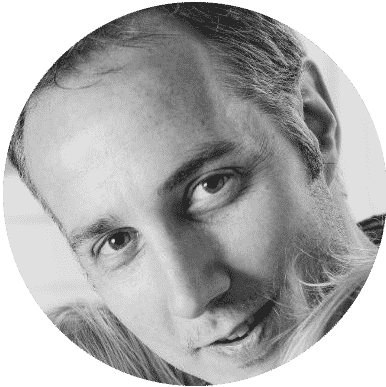 Jay Caines-Gooby
Head of Technology,
Charanga
"It's great having Logicata around for day to day operations, because it means I can focus on other more strategic tasks.  Things that I would otherwise be worried about are taken care of. It's also useful to have Logicata around to bounce ideas off for various technical things that we want to do."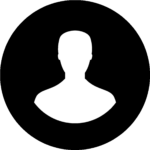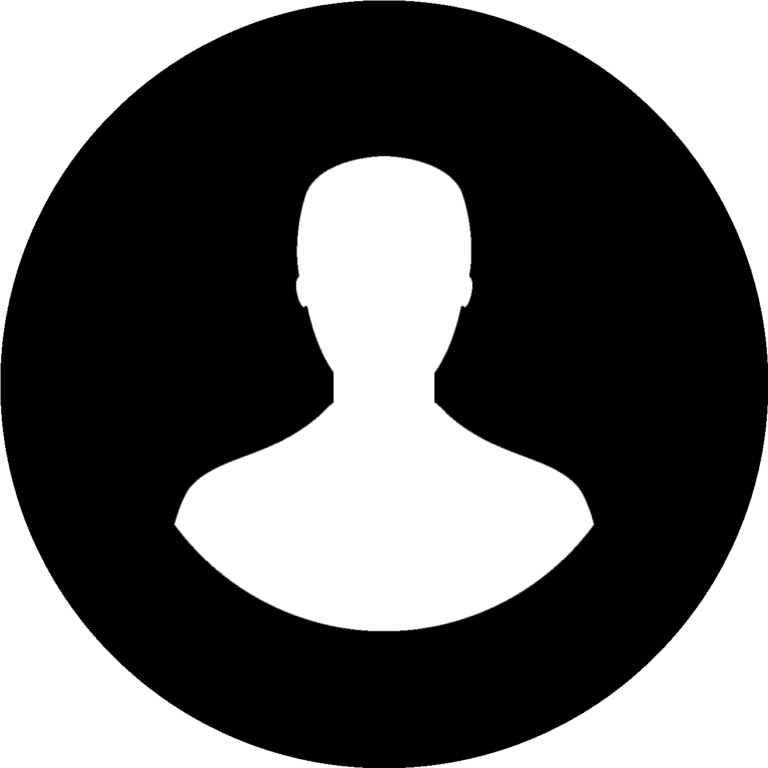 Mohsin Bhally
Director,
DeenTek Solutions
"Logicata gets full marks for their technical insights and designing a solution that fits your needs. They'll go back and forth with you instead of trying to fit you into something one-size-fits-all."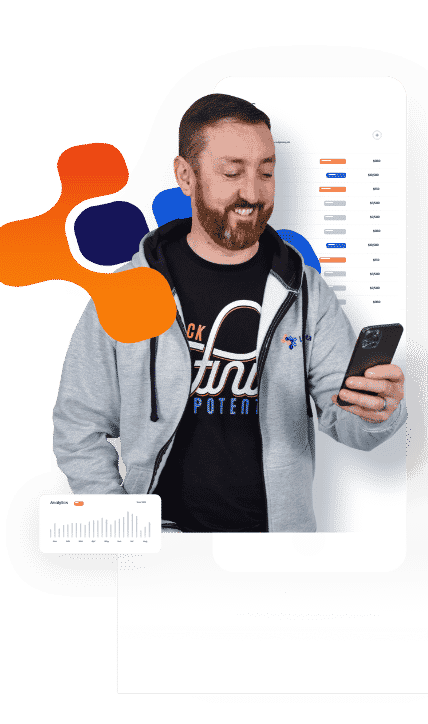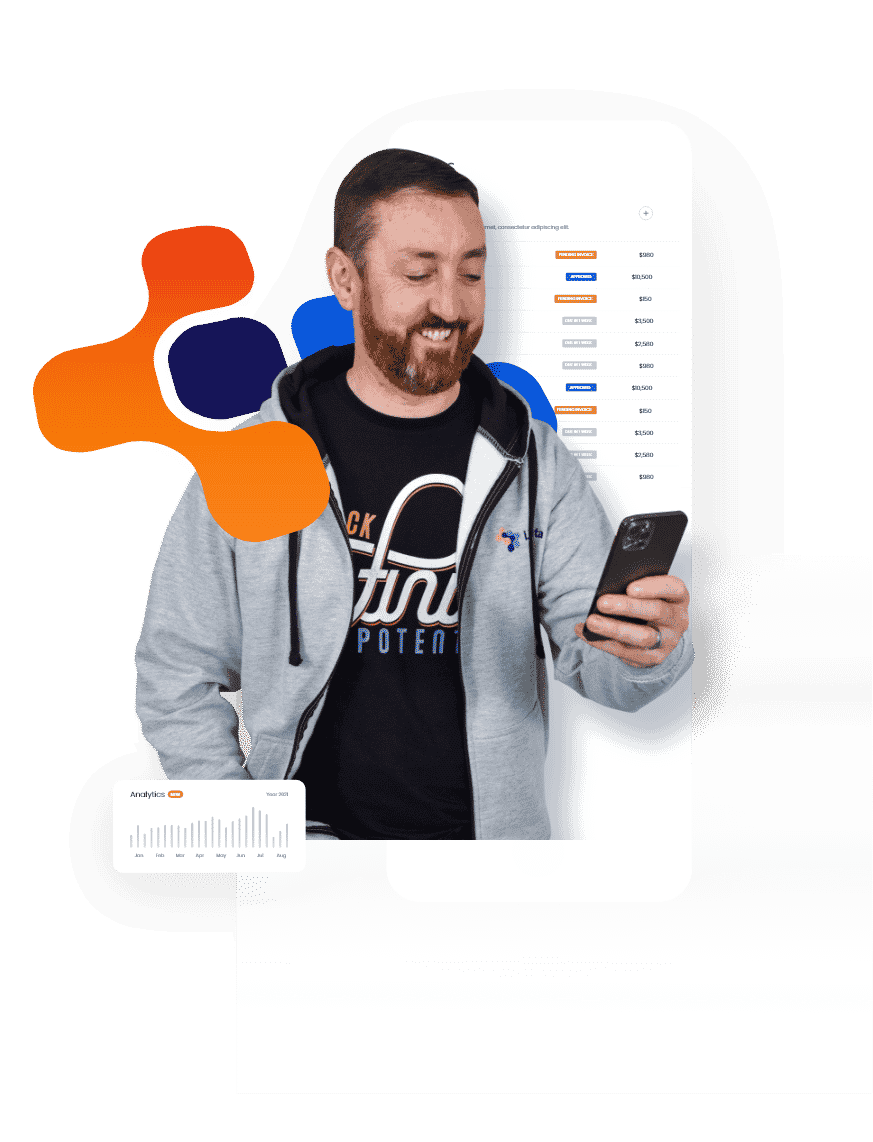 WHY CHOOSE
Logicata
A dedicated team with eyes on your infrastructure—we don't just fix symptoms, we find and solve problems.
We unlock the indestructible and infinitely scalable building blocks of AWS so that you can scale with confidence.
Let's Start with a
Conversation
Your lasting relationship with your AWS managed service provider starts with a chat. We could show you our technical skills, we could show you our qualifications or we could show you our compliance certification.
But when you talk to us, you'll hear how much we care, why we care—the reasons why we're certified and why we work in AWS. You'll know where we've come from and what we're like to work with.
Contact us to find out what that could mean to your business.